.
Our Cottages
---
TheChicken Coop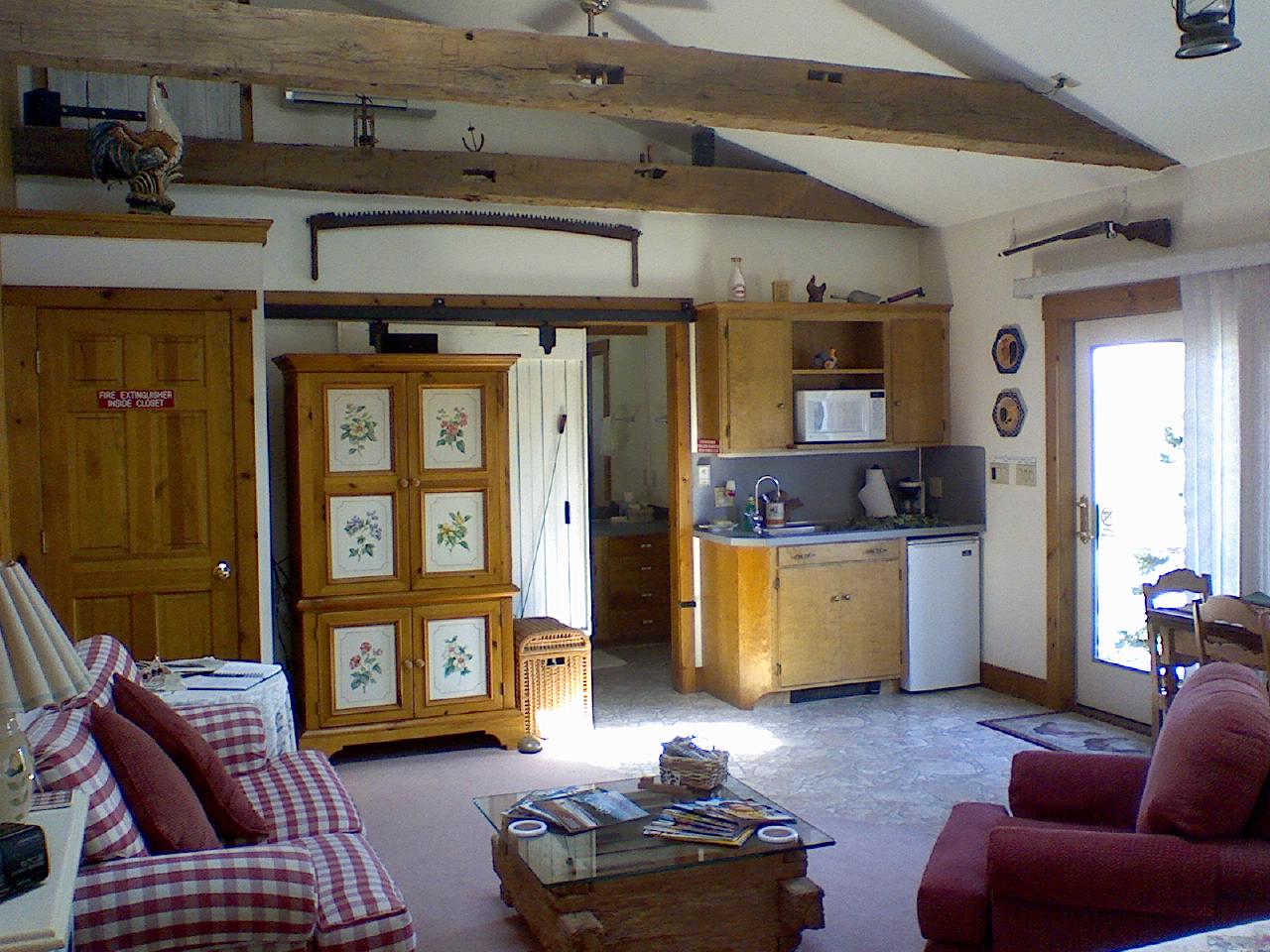 Nestled in the middle of beautiful Lancaster County farmland is the Chicken Coop. We invite you to relax in the three-cornered waterjet tub for two with floor to ceiling windows overlooking the lush green meadows and watch the moon come up over the horse barn. Next to the tub is the gas log fireplace which provides a thoroughly romantic setting, while the plush king bed with hand-made quilt with picket fence headboard beckons you to sink down and ease your stress away.
With a country barn theme, the room has a raised ceiling with exposed original barn beams, two ceiling fans, baseboard hot water heat and is fully air conditioned. A "Country Love" Amish quilt hangs on the main wall of knotty pine barn siding. The bath amenities include a separate toilet room, vanity with an oversized sink and mirror, and a large shower for two. A small wet bar features a sink, microwave, refrigerator and coffeemaker. We provide everything to make coffee or tea and you are welcome to bring food to warm in the microwave.
A piping hot country breakfast can be enjoyed at the antique kitchen table.
Rates:
$225/Night
Weekends and Holidays are a Two-night minimum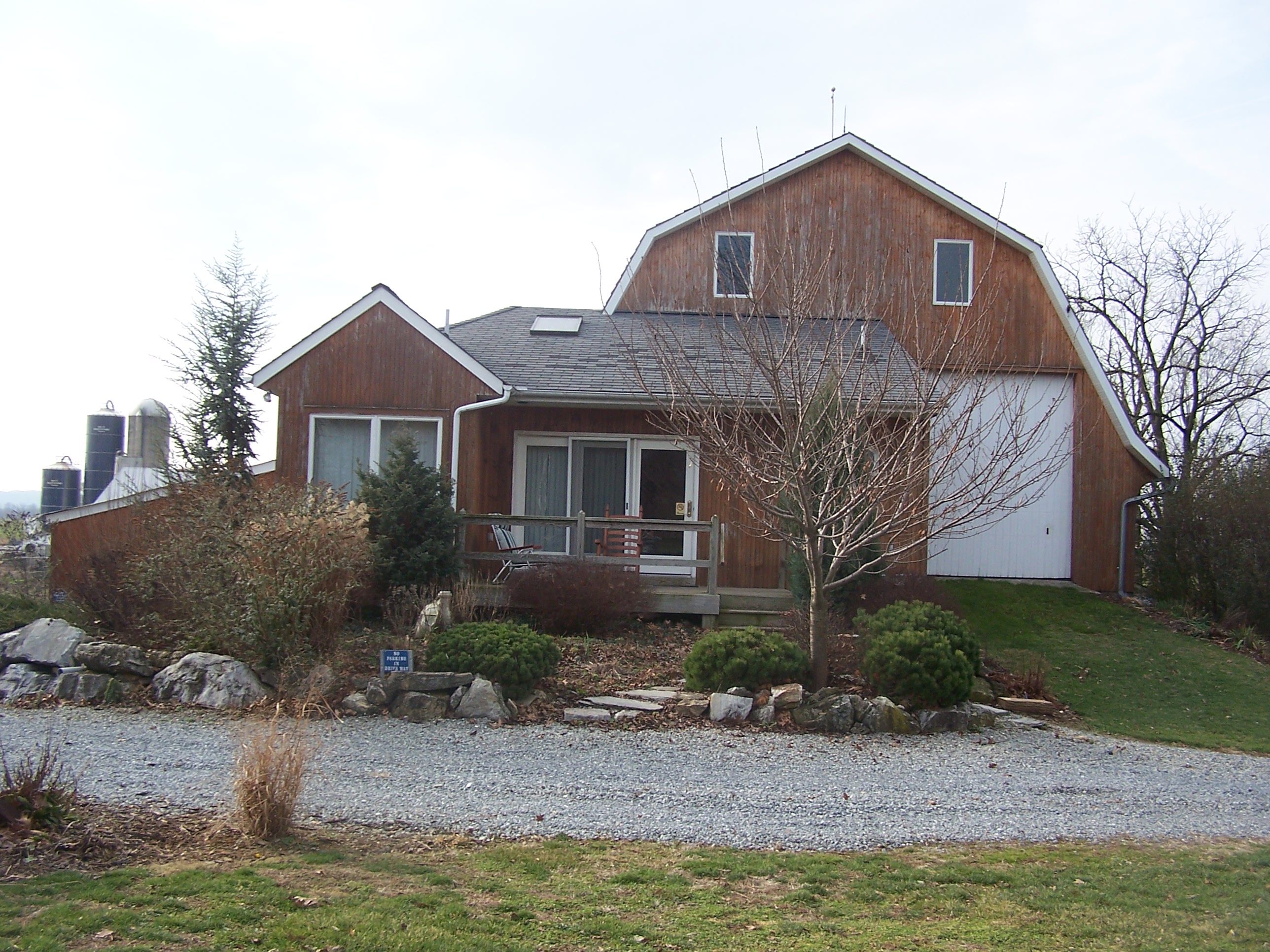 Introducing the latest addition
The Stable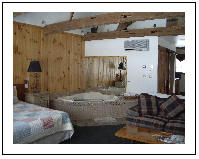 Built in the latter half of 2002, the Stable is the newest guest room at Hillside Farm. It also is designed as a romantic hide-a-way for two and includes all of the same amenities as the Chicken Coop, but does it with a different flair. It has been described as "more masculine" by virtue of the leather furniture and the ceiling-high stone fireplace. The spectacular view of the "neigh"bor's horses appears to bring them right into the room. The Stable is only marginally larger, but the full cathedral ceiling and different layout give the illusion of more roominess.
The Stable contains a king bed, a shower for two, wet bar, refrigerator, microwave, gas fireplace, air conditioner, three- corner airjet tub, and entertainment center. This unit incorporates a horse barn theme and is decorated with rich dark colors that contrast with the expansive windows and walls made of natural yellow knotty pine barn siding . The Stable replaces an old shed at the rear of the property once used to house equipment and/or animals in the past. The location provides as much seclusion as any romantic setting could possibly want (the horses won't tell what they see).
The format for breakfast is the same as the Coop; enjoy a piping hot country breakfast at the antique kitchen table.
Rates:
$225/Night
Holidays and weekends are a Two-night minimum